Understanding and Managing Animal Food Safety Hazards: New Factsheet Series
Find this article at:
go.ncsu.edu/readext?768665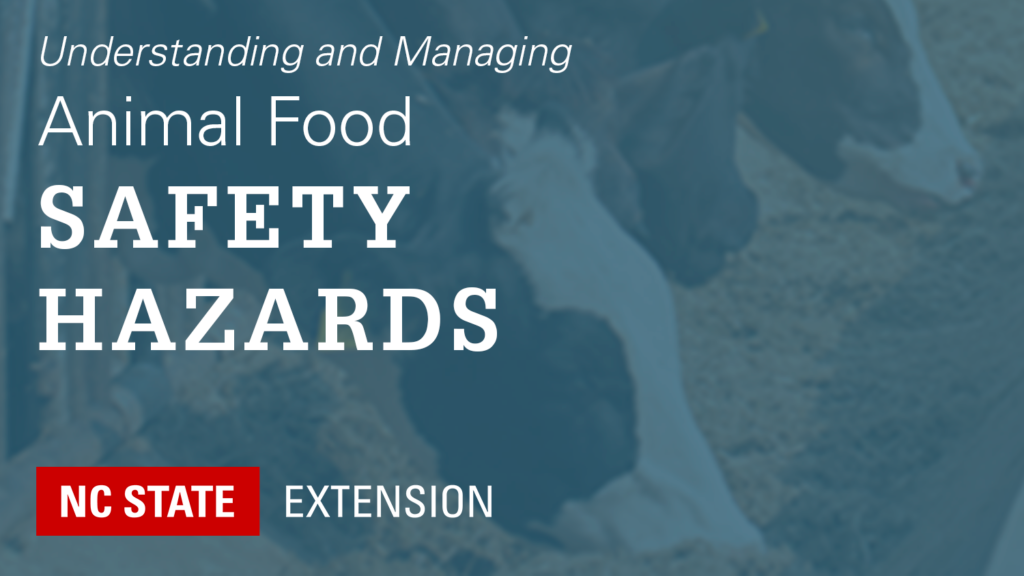 New food safety regulations, especially the Food Safety Modernization Act of 2011 (FSMA), require animal feed and ingredient processing facilities to evaluate their ingredients and processes for the presence of hazards that could impact food safety.
In a new factsheet series from the NC State Animal Food Safety program, we'll explore:
different hazards that could be present in animal food ingredients and products, and
how consumers and processors can protect their animals and products from these potential hazards.
It's important for those responsible for the implementation of food safety programs (Preventive Controls Qualified Individuals) to be aware of food safety hazards that could be present in their ingredients, products and facility.
#1 in the Series: Aflatoxins
The first factsheet in the series is all about aflatoxins. The factsheet includes
definitions,
health impacts on animals,
mitigation guidelines for producers and
tips for how consumers can keep themselves – and their pets – safe.
Coming Up in the Series
We'll announce new factsheets in the series on our portal and on our Facebook and Instagram accounts. Subscribe to our updates and follow us on social media to be the first to get our factsheets and news.
Some of the topics we'll be exploring are
hazards that lead to recalls,
potential hazards in the news and media, and
new potential hazards to be aware of.
Want to know more about specific hazards in your facility or animal food, or how to mitigate potential hazards? Let us know! Your suggestion could be the featured topic of our next factsheet.
You can also see all of the factsheets from Feed Milling and Animal Food Safety through our NC State Extension portal.
---
If you have questions about animal food safety, including aflatoxins or other potential hazards, please contact Marissa Herchler.